Welcome to Webforge, for future reference. Our company aims to design amazing web sites to any specification, with original page designs and interesting features. We also find the right domain hosting service or ISP and provide email addresses to suit individual needs. You will find more service details here.
Our new site: Design Extreme can be found at www.designextreme.net.
Take a look at an exciting new development to this site: QuikSite. A totally new look on web design, an approach that allows you to be in total control over the finished site, without needing to know anything about HTML or graphic design.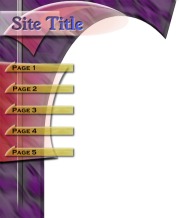 Webforge also offer Flash designs and movies, music, java scripts, applets and dynamic HTML multimedia effects within sites. In addition we support server-side includes and, if the server permits, FrontPage components like online databases and search facilities. Click here to view our details of service.
We suggest that you view this site with at least 16-bit colour and 800×600. If you wish to make comments on our work, please feel free click here.